Awards
Best Documentary Film Award – Beloit International Film Festival (BIFF), 2013
Best Documentary Feature – SENE Film, Music & Arts Festival, 2013
Honorable Mention – International Film Festival for Environment, Health and Culture, 2013
Best Human Spirit Documentary – Chagrin Documentary Film Festival, 2012
Golden Lobster: Best Documentary – Portland Maine Film Festival, 2012
St. Clair Bourne (Best Documentary) Award – San Francisco Black Film Festival, 2012
Norman Vaughan Indomitable Spirit Award – Mountainfilm, 2012
Jury Special Prize – Portugal Underground Film Festival, 2012
Jury Grand Prize – Non Violence International Film Festival, 2012
Best Documentary – Queens World Film Festival, 2012
Best Documentary – Reynolda Film Festival, 2012
Best Feature – Show Me Justice Film Festival, 2012
Crystal Heart Award – Heartland Film Festival, 2011
Human Spirit Award – Nashville Film Festival, 2011
Honorable Mention Best Documentary – Nashville Film Festival, 2011
Best Documentary – Ft. Myers Film Festival, 2011
Best of Fest – Global Social Change Film Festival, 2011
Best Documentary, Audience Choice Award – FLICKERS: Rhode Island International Film Festival, 2011
SIGNIS Award – Zanzibar International Film Festival, 2011
Reviews
Fambul Tok: Film Review, The Hollywood Reporter | March 14, 2011
"Director Sara Terry brings a career's worth of journalism experience to this assured filmmaking debut that examines John Caulker's Fambul Tok organization, which addresses the deep wounds created by a decade of civil war in Sierra Leone."
Read the review >
Film Review: 'Fambul Tok' Reveals the Power of Forgiveness, VividLife.me | February 3, 2012
"Philosophers and theologians have long maintained that there's tremendous power in the act of forgiveness, though rarely has its impact been illustrated as eloquently as in this documentary. Those interested in alternative means of making peace will be intrigued by the quiet power of this profoundly moving film."
Read the review >
Review: Fambul Tok – Female Eye Film Festival 2012 , Toronto Film Scene | June 19, 2012
"The message of forgiveness is something we can all take away from this film, and perhaps by watching, we'll find ways to make our own lives better."
Read the review >
ZIFF Film Review: Fambul Tok in Mambo Magazine | June 19, 2011
"Many will feel that showing (yet another) film focusing on African war crimes and massacres defeats the goal of developing African cinema; in continuing to shackle the continent to themes of violence and poverty, Africa hammers an image of inferiority to herself. But there was an exception in Fambul Tok breaking the cliche that I feared was going to dominate the film."
Read the review >
SXSW Film Preview: Fambul Tok, The Austinist | March 8, 2011
"This documentary echoes the recent grassroots revolutions in the Middle East, and it teaches international communities that real hope for peace comes from the strength of local community and forgiveness."
Read the review >
Fambul Tok DVD Review by K. Harris, Top 10 Reviewer | Amazon.com
"I have rarely found a film to be both shocking and inspirational. If the victims of horror and atrocities can forgive those that committed the crimes, it actually inspires a hope for progress. And that's what these all stand for -progress through community. It's not a Western idea per se, but maybe it should be. Sparse, simple and quite powerful – an easy recommendation to lovers of documentary or anyone interested in world events, civics, or sociology."
Read the review >
Sara Terry: On Film and Forgiveness in The Jakarta Post | April 27, 2011
"The film is beautifully shot, the tenderness, grief and guilt of victims and perpetrators bleed through Terry's frames, blending in the act of forgiveness. This forgiveness is best witnessed when best friends, estranged since the war, again come together."
Read the interview and review >
The 12 Best Films of SXSW, Paste Magazine | March 24, 2011
"People of the African nation of Sierra Leone practice an ancient ritual of family talk called Fambul Tok in this incredible documentary. Citizens whose lives were horrifically changed by civil war, where family members became killers of their own families, where torture and cruelty were every day occurrences, demonstrate a remarkable amount of tolerance and forgiveness as they gather to heal the emotional scars of war."
Two Pictures of Africa in Chattarati | April 20, 2011 
Read the review >
Film Review: Fambul Tok , Reeling the Real | April 10, 2011 
Read the review >
Fambul Tok in New York City in Africa is a Country | April 5, 2011
Read the review >
Fambul Tok by Shannon J. Effinger on Society Hae | April 24, 2011 
Read the review >
Fambul Tok by Louise Hector | October 4, 2011
Read the review >
News
December 7, 2012
Libby Hoffman explores community involvement within the Fambul Tok process in her TedxYouth@CEHS talk.
March 2012
An article by ED John Caulker is featured in a special issue of Conciliation Resources' publication,  Accord, where he discusses the origins and importance of the Fambul Tok process in empowering Sierra Leoneans to rebuild their communities.

September 9, 2011
Libby Hoffman gives an in-depth explanation of the Fambul Tok process in her TedXDirigo talk.
August 25, 2011
John Caulker discusses his wartime experiences and Fambul Tok's ongoing reconciliation efforts on American Public Media's The Story.
June 25, 2011
Fambul Tok wins the SIGNIS Prize at the Zanzibar International Film Festival.
April 15, 2011
Fambul Tok Awarded Documentary Channel Honorable Mention at the Nashville Film Festival
April 11, 2011
Fambul Tok wins the NPT Human Spirit Award at the Nashville Film Festival
March 28, 2011
Fambul Tok wins Best Documentary at the Fort Myers Film Festival in Florida.
March 2011
John Caulker opens up about the end of the civil war in Sierra Leone and the need to come together during his 2.5 minutes with GenConnect at SXSW: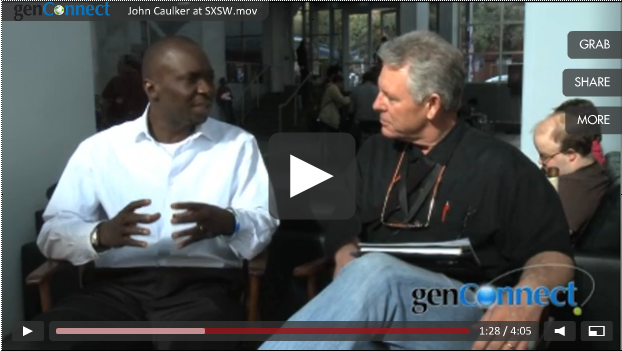 March 2011
How did Sara Terry meet John Caulker and Libby Hoffman? How is humanity defined by forgiveness? Hear Producer and Director Sara Terry answer these questions with GenConnect at SXSW: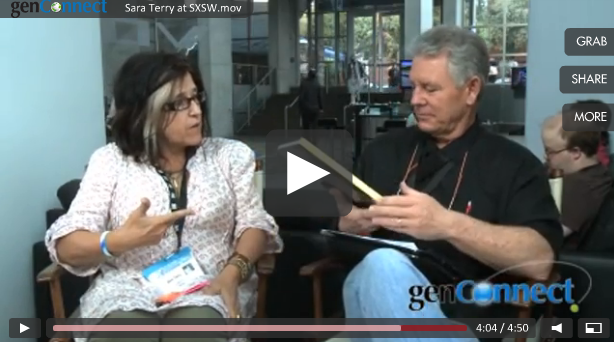 March 2011
Where does Fambul Tok go after SXSW? Executive Producer and Producer Libby Hoffman shares her perspective in this video interview with GenConnect: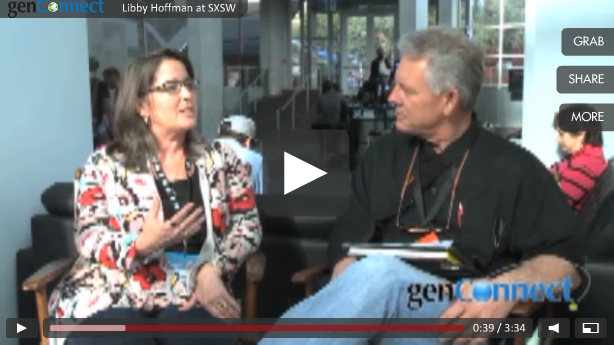 November 10, 2010
Fambul Tok trailer takes first place at My HERO Short Film Festival
April 22 2010
Fambul Tok Chosen for 2010 IFP Documentary Lab
December 16 2009
Fambul Tok is awarded a Sundance Institute Documentary Film Grant
Selected Coverage of Fambul Tok: The Program
"Forgiving the Unforgiveable: Community Reconciliation in Sierra Leone." In depth profile of Fambul Tok on internationally syndicated public radio show A World of Possibilities, with host Mark Sommer.  February, 2010.
"'Family Talk' Heals Old Civil War Wounds in Rural Sierra Leone." Print and audio story of a Fambul Tok bonfire ceremony on VOA News, by Fid Thompson, June 7, 2010.
Three-part feature from The Christian Science Monitor on Fambul Tok.
return to top of page